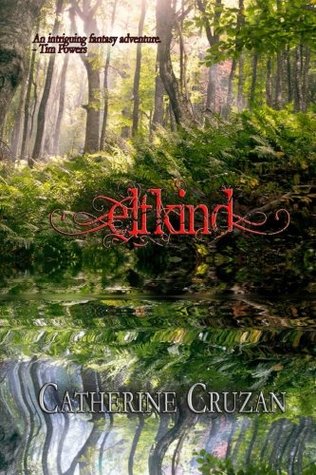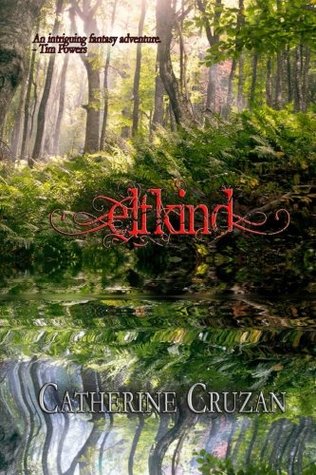 I'm so pleased to introduce you to this wonderful author.  I met her at BayCon 2014, and immediately fell in love with her bright, sunny spirit, and her eagerness to not only create, but to help others be creative as well.
Let's start off your introduction with a Q&A about Beth herself, followed by information about her latest release, including a fabulous BOOK GIVE-AWAY.  Just post a fun comment about your favorite fairy tale and how you'd like to be reached, and you'll be entered to win.  Winner will be notified at the close of the contest on June 24, 2014.
Q&A with BETH BARANY
Who is Beth Barany in a nutshell?
She's a nut! LOL Well, you asked! She's creative, productive, playful, helpful, spiritual, loves walking meditation and does capoeira. She's curious, messy, helpful and sometimes moody. She likes chocolate, only 70-75% dark, and variants. She speaks fluent French and would rather watch the Avengers than the latest Oscar winning film. On any given night, you'll find her with her legs on her husband's lap, a cat on each side of them, and watching their favorite cop shows.
Why do you write?
I write to come back home to myself. I write to explore, discover, uncover, play, share, and create compelling worlds for my readers.
What and/or who inspires you most?
Gosh, just about everything inspires me. I'm inspired by all kinds of music, including songs in the top 40 to random discoveries on YouTube. I'm inspired by visiting art museums and art galleries, and by watching all kinds of dance and by doing capoeira. I'm inspired by the fiction and nonfiction I read. I'm inspired when I stroll in new cities and visit the old cathedrals of Europe. I'm inspired by the smell of the ocean breeze and the smell of the cool early morning air. I'm inspired by the sound of my 1-year-old nephew giggling and by my cats purring. Okay, I'll stop. J
What is it you love most about what you do?
As an author, I love that feeling of creating new worlds, of diving into my characters' lives and taking them and me on an adventure. I also love exploring what it means for Henrietta to become a leader. Through fiction, I get to share parts of me that don't come out and play in normal life.
As an author's coach, I love helping writers learn to write compelling fiction, learn about the art and craft of becoming a published author, and learn the ropes of run a business as an author. I love seeing the smile of satisfaction and hearing the sound of triumph in their voice when they've mastered a new step along the way.
Do you have any advice for aspiring authors?
Write. Read. Get feedback on your writing. Join a critique group. Write and read some more. Visit my blog for writers for lots of how to from lots of writers: http://www.WritersFunZone.com/blog. Good luck!
What do you like to read?
Lots of different things. Science fiction, fantasy, romance, nonfiction about fairy tales and folklore, and other things about relationships, archetypes, human potential and learning.
What can you tell us about your current project?
I'm working on a new paranormal romance and also on book 3 of Henrietta's adventures called, The Volcano Witch.
Ebook Giveaway!
Please comment on your favorite fairy tale to enter a drawing to win an ebook copy of Henrietta and the Dragon Stone. We'll pick a winner at 9 PM Pacific Standard Time on Tuesday, June 24, 2014.
Featured Book
Henrietta and the Dragon Stone (The Five Kingdoms, Book 2) by Beth Barany
Print Length: 290 pages
Publisher and date published: Firewolf Books, Jan. 31, 2014
Genre: young adult fantasy/epic fantasy
Format: Digital and print
About the Book
A new story of young adult epic fantasy adventure by award-winning author, Beth Barany.
Book 2 in the Five Kingdom series of the continuing adventures of Henrietta The Dragon Slayer.
What if everyone you loved was threatened by a force you couldn't see or fight?
Henrietta the legendary dragon slayer wants to return to her village for a heroes' welcome. But an unknown sorcerer rides after her and her Dragon Stone and aims to destroy everyone she cares about. Can she claim her newfound powers sparked by the Dragon Stone and keep her loved ones safe, or will the sorcerer destroy everyone and everything she loves?
Beth Barany writes magical tales of romance and adventure to transport readers to new worlds where anything is possible.
What Readers are Saying
"Five star heroine — Ambushes, magic, dragon stones, and mystery, Henrietta is a wonderful role model as a heroine." – Chris on Amazon.com
"A story full of magic and adventure — I couldn't stop reading this book. Beth has written a compulsive page-turner. Vibrant action and adventure and magic that does not strain credibility. And great dialogue to boot." – Rohi Shetty
"Fun page turner! — Henrietta and the Dragon Stone is a real page turner and is apt to please anyone who loves young adult fantasy or adventure novels. Beth Barany is an award-winning novelist and really knows how to keep a reader's interest and keep the plot racing along! It's so good to have a female protagonist that's not a wimp or a horrible role model for young women." – "customerlovingit" on Amazon.com
Book 1 of the Five Kingdoms, Henrietta The Dragon Slayer was the 2012 Grand Prize winner at the California Fiction Writers Book Contest and the 2011 Finalist at the Hollywood Book Festival.
Reader reviews of the award-winning young adult fantasy, Henrietta The Dragon Slayer, Book 1 in the Five Kingdoms series
"As far as young adult fantasies go, Henrietta, The Dragon Slayer is a good read that I think any age, teen to adult, would enjoy. I only hope a sequel is in the works!" –LunaMoth
"The witty dialogue and good story line makes this book hard to put down. I really could not stop reading it and was really tired the next day. It's also very satisfying to read about a girl heroine fighting the good fight." –Jeri
"Beth, best known for strong heroines in her stories, this story is no exception. It is a tale of righteousness and overcoming adversity including magic." –Robert Mendak "RJ"
"The book is a beautiful story about friendship, a heroine, and a quest to kill a dragon. Who wouldn't be excited? The entire concept sounded interesting and I was not at all disappointed." –Brittany, from Goodreads
"Beth Barany has made a world where unlikely friendships rule and being a friend means more than you can know." –Tami, from Goodreads
Where to find Henrietta and the Dragon Stone (Book 2)
Amazon: http://www.amazon.com/dp/B00I54CZII
Smashwords: https://www.smashwords.com/books/view/388586?ref=bethbarany
Kobo: http://store.kobobooks.com/en-US/ebook/henrietta-and-the-dragon-stone-book-2
Barnes & Noble: http://www.barnesandnoble.com/w/henrietta-and-the-dragon-stone-beth-barany/1118424026?ean=2940148357292
iTunes: https://itunes.apple.com/us/book/henrietta-dragon-stone-five/id812548135?mt=11
More at: http://author.bethbarany.com/books/henrietta-and-the-dragon-stone-bk-2-fantasy/About Beth Barany